High quality products supported by excellent customer focus and service
The continuing policy of Drywite Ltd is to provide high quality products to our customers supported by an excellent level of customer focus and service.
An important element of this is quality assurance to confirm that the products supplied perform as expected and are to the approved specification.
Drywite has a policy of continual improvement and through communication, instruction, practical example, engagement and training we aim to convey that attention to detail is an important part of company processes.
Our quality control processes involve all blending materials being checked against their certificates of analysis before they are used and all our manufactured products are checked against their specification. This is completed by performing, pH, conductivity and refractive index checks on all production batches. These tests are performed before the batch is used in manufacturing.
Our batch numbering system is controlled from the start of the process so that traceability of our products can be maintained and logged on our stock management system from blending materials stage right through to the point of dispatch from our goods-out warehouse.
Accreditation Standards & Services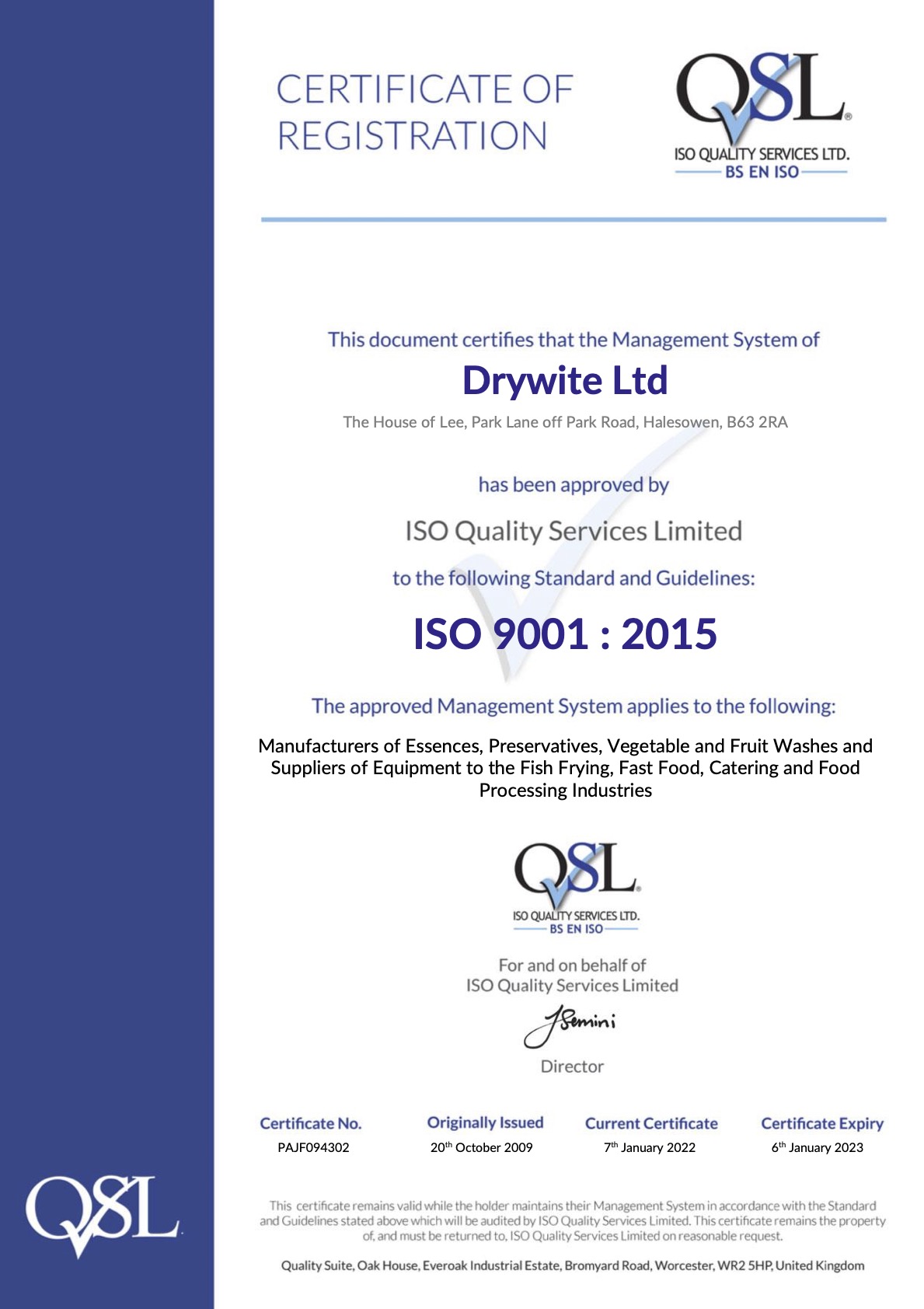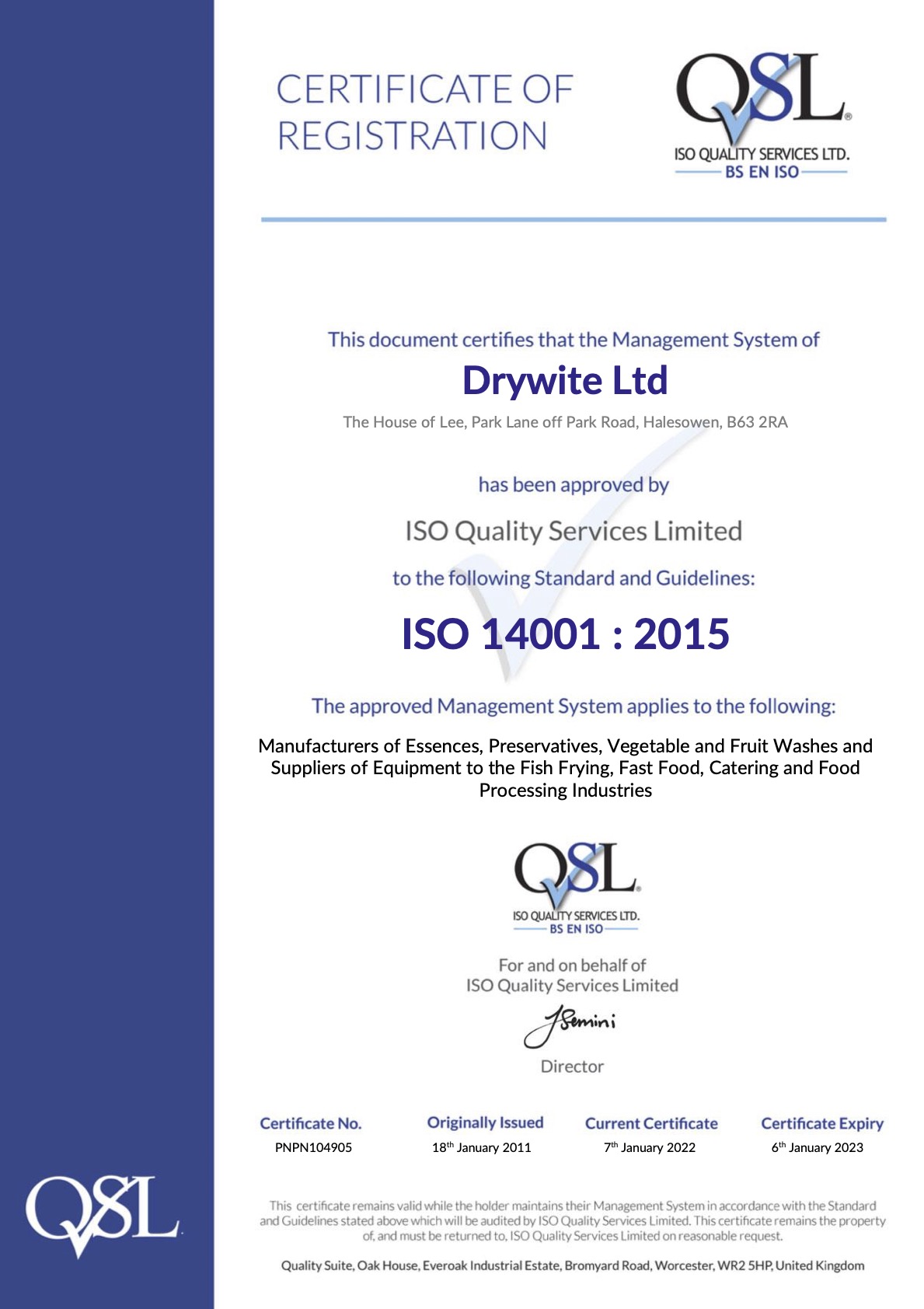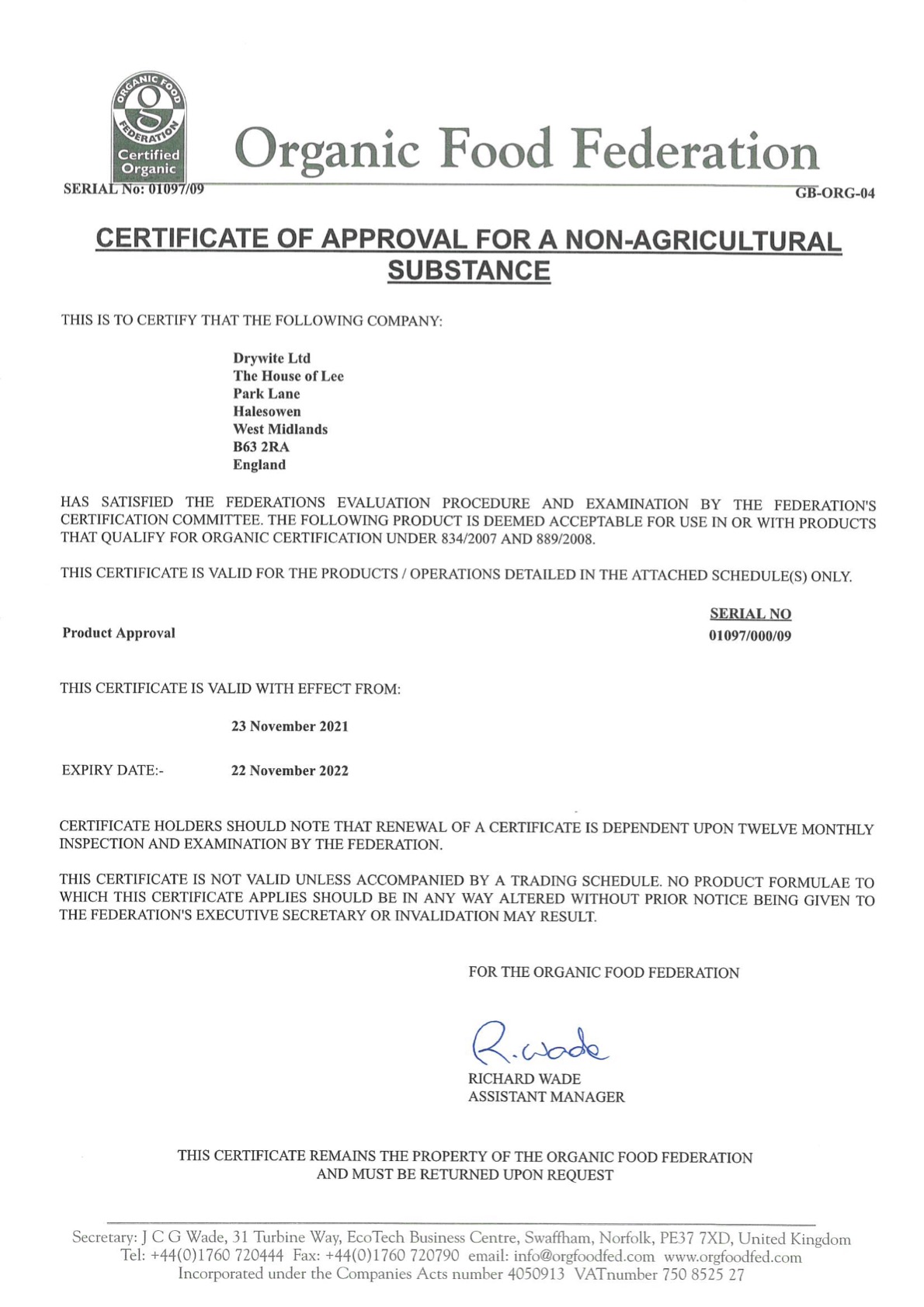 Drywite has implemented and is audited to the below accreditation standards & services to aid our QA processes: –
ISO 9001 Quality Management
ISO14001 Environmental Management
HACCP – Food Safety systems.
Organic Food Federation.
Ecostar Environmental – Goods Transport Safety Advisor
Sedex – Ethical Supply Chain Trading Service – Member Reference ZC4139559
For further information about any of our quality assurance processes, accreditations or services please contact us.